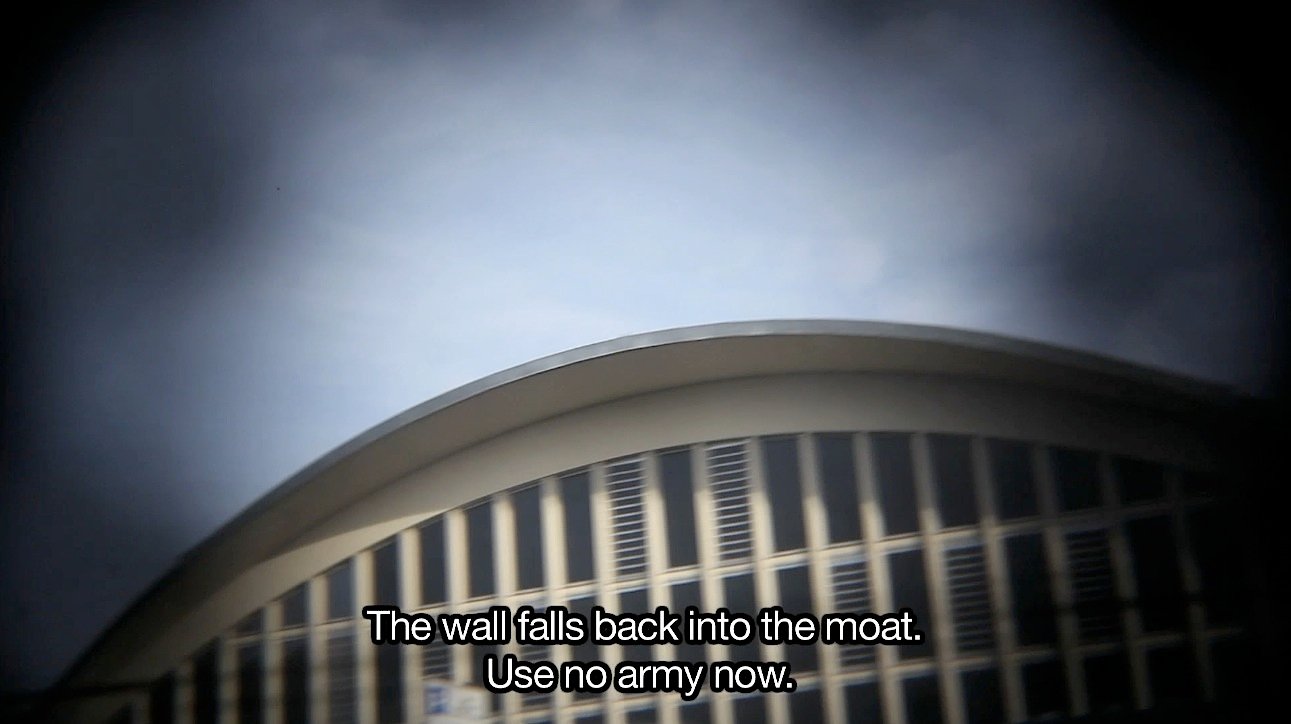 –


Filmarmalade presents The Modern Language Experiment
7 August 2014 12:00 – 9:00pm

Filmarmalade are proud to present The Modern Language Experiment's Imagining a Re-Synchronizing
(The Phantom Twin), a new video installation of existing and new video work
The Modern Language Experiment's one day installation takes as its starting point their recently published film, Imagining a Re-Synchronizing (The Phantom Twin) and attempts to deconstruct it by revealing the various slippages of time and space that remain hidden within the original work, so revealing the many inconsistencies that lie deep within the facade of the play of narrative and image.
"It will end, Childan thought. Someday. The very idea of place. Not governed and governing, but people. And yet he trembled with fear…"
The Man in the High Tower, Philip K. Dick, 1962
The Modern Language Experiment have recently exhibited work at the Arnolfini, Bristol, Angus-Hughes Gallery, London, Garis and Hahn, New York, the Bermondsey Project, London and at the Sluice Art Fair, London. The Modern Language Experiment where formed by Keh Ng and Matthew Stock in 2007 and are based in London.
The event is free
Filmarmalade is an artists book work publisher and DVD label specialising in contemporary artists' film and video works. Every year Filmarmalade publish a series of works, selected through both invited and open submission, with the aim of encouraging wider access to the moving image. Filmarmalade also specially commission interviews to accompany each publication to provide a greater understanding of how video and film artists situate their work in relation to the history of art and contemporary fine art practice. Filmarmalade is a project by the artist Gordon Shrigley. The entire Filmarmalade collection is held at the British Artists' Film & Video Study Collection.