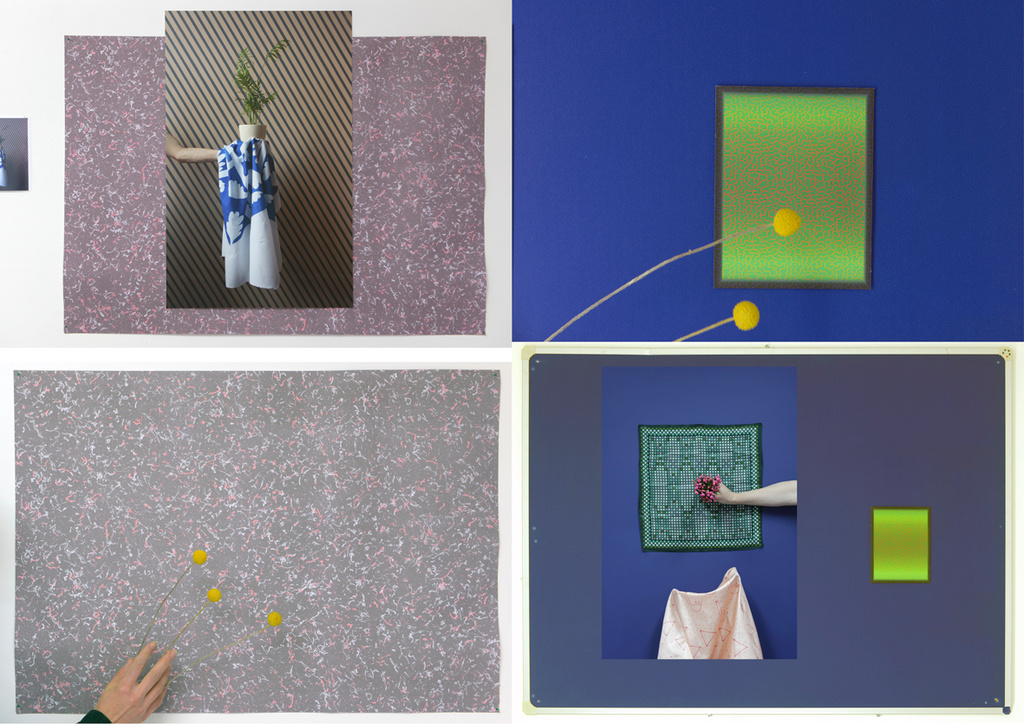 Flore Nové-Josserand
Platitudes, 2013
C-type print, 50 × 71cm


–


Flore Nové-Josserand | The Scream of the Commode
8 November – 8 December 2013

The Scream of the Commode was an exhibition of new work by multimedia contemporary artist Flore Nové-Josserand about the activation of objects as art and the creative transitions between art making and documentation.
Nové-Josserand is an expert in drawing out the subtle switches in both art and design that bring objects to life; subvert ideas of use and beauty, and betray the principles of the disciplines themselves. In her new body of work Nové-Josserand places the metaphor of bringing objects to life centre stage in photographs of composed installations that balance themselves uneasily between the aesthetics and creative disciplines of fine art, design, performance documentation and fashion photography.
Her photographs refuse to respect the traditionally enforced divide between fine art and applied art, just as her sculptures and installations themselves have always been unconcerned with divisions between such things as architecture, performance, computer graphics, wallpaper and furniture. As records of lost installations that draw from the spiritualist photography of Sven Turk and the Sorrat group, the work of Henri Matisse, Jean-Paul Goude's hi-impact fashion campaigns, the Ki power moves of manga and Andrea Branzi's Domestic Animals furniture collection, these complex and paradoxical games with time and space provide a thrilling, colourful and multi-layered exhibition of documentation-as-theatrical-reconstruction.
In an Internet-heavy environment of cultural networks, the two-dimensional image has become an almost ubiquitous document of artistic activity. As an artist whose work is located primarily as sculptural practice and installation, Nové-Josserand is interested in how information is lost or gained in the process of documenting art. The works address the distortion of documenting and reproducing art; a process that has become almost ubiquitous in a culture mediated through mobile phones, Internet memes and social media accounts.
Flore Nové-Josserand [Born 1980, Paris, France] studied a Diplôme National Supérieur d'Art Plastique at the Ecole Nationale Supérieure d'Art de Paris-Cergy, Cergy, France and an MA at the Slade School of Fine Art, London. She has recently exhibited at The Royal Standard, Liverpool, Eastside Projects, Birmingham and The New Art Gallery Walsall, Walsall. She has participated in residencies at the Academy of Fine Art of Poznań, Skoki, Poland in 2007, La Friche Belle de Mai, Marseille, France in 2010 and recently took part in the Master Class – Testing Ground at the Zabludowicz Collection.
The Scream of the Commode is supported by Fluxus and the Institut Français.