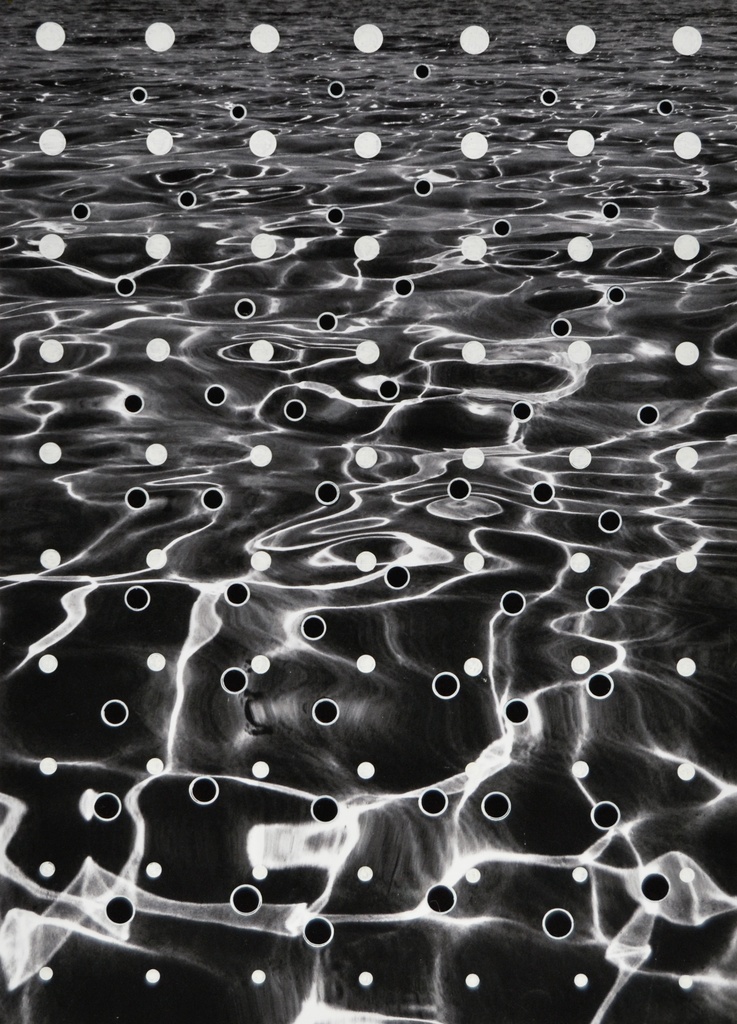 Rowena Hughes
Between the Liquid & the Crystal, 2014


–


Shaken from the Sky
Clare Gasson | Rowena Hughes | Patricia Pinsker | NaoKo TakaHashi
4th April – 4th May 2014
Curated by NaoKo TakaHashi
Visit the exhibition blog here.

Italo
(mumbling)
… one tries to make language into a weightless element that hovers above things like a cloud or better, perhaps, the finest dust or, better still, a field of magnetic impulses…
Brion
The resulting texts always took a narrative term, enigmatic at first but ultimately explicit and often premonitory.
Ursula
If a book were written all in numbers, it would be true. It would be just. Nothing said in words ever came out quite even. Things in words got twisted and ran together, instead of staying straight and fitting together.
Brion
(shouting)
The semantic distribution of these basic elements diverted them from their original meaning, thus revealing their real significance. Henceforth, every form of writing will consist of an operation of decoding, of contamination, and of sense perversion. All this because all language is essentially mystification, and everything is fiction.
Ursula
(voice trembling with emotion trying not to shout)
But underneath the words, at the center, like the center of the Square, it all came out even. Everything could change, yet nothing would be lost. If you saw the numbers you could see that, the balance, the pattern. You saw the foundations of the world. And they were solid.
Kenneth
(standing up with excitement, knocking his teacup over)
It's like shuffling a deck and getting the exact same shuffle for 52 cards. You could shuffle every second for the entire life of the universe, and you wouldn't come close to getting two of the same.
Everyone looks at each other in silence.

Italo Calvino, Six Memos for the Next Millennium, 1988
Brion Gysin, The Third Mind, 1978 (co-authored by William S. Burroughs)
Ursula LeGuin, The Dispossessed, 1974
Kenneth Libbrecht, professor of physics at the California Institute of Technology and avid snowflake photographer, USA

An essay by artist and writer Kristen Kreider accompanied the exhibition.

Additionally, as part of the exhibition, there was a new live performance by Clare Gasson based on a short essay by Alan Turing. The performance took place at X Marks the Bökship, Unit 3/210 Cambridge Heath Road, London E2 9NQ on 17th April 2014 7 – 9pm
"To and for AT /October 2013/the seed in the chain of thoughts/calling up the spirit of
the infinite /endless/equations/renamed March 2014" 2014
and/
as an explanation of sorts// a low rumble/sextet/ stop/ and/ start/ the voids strengthening/ negative
becoming/positive/sixty minutes beyond twilight/the nature of it /drawings/research//essay found in
a corner/the back /of a public space of deep shadows/ a spotlight shining/six pages on black/through
the glass/offering back a lifeline/time //of work.