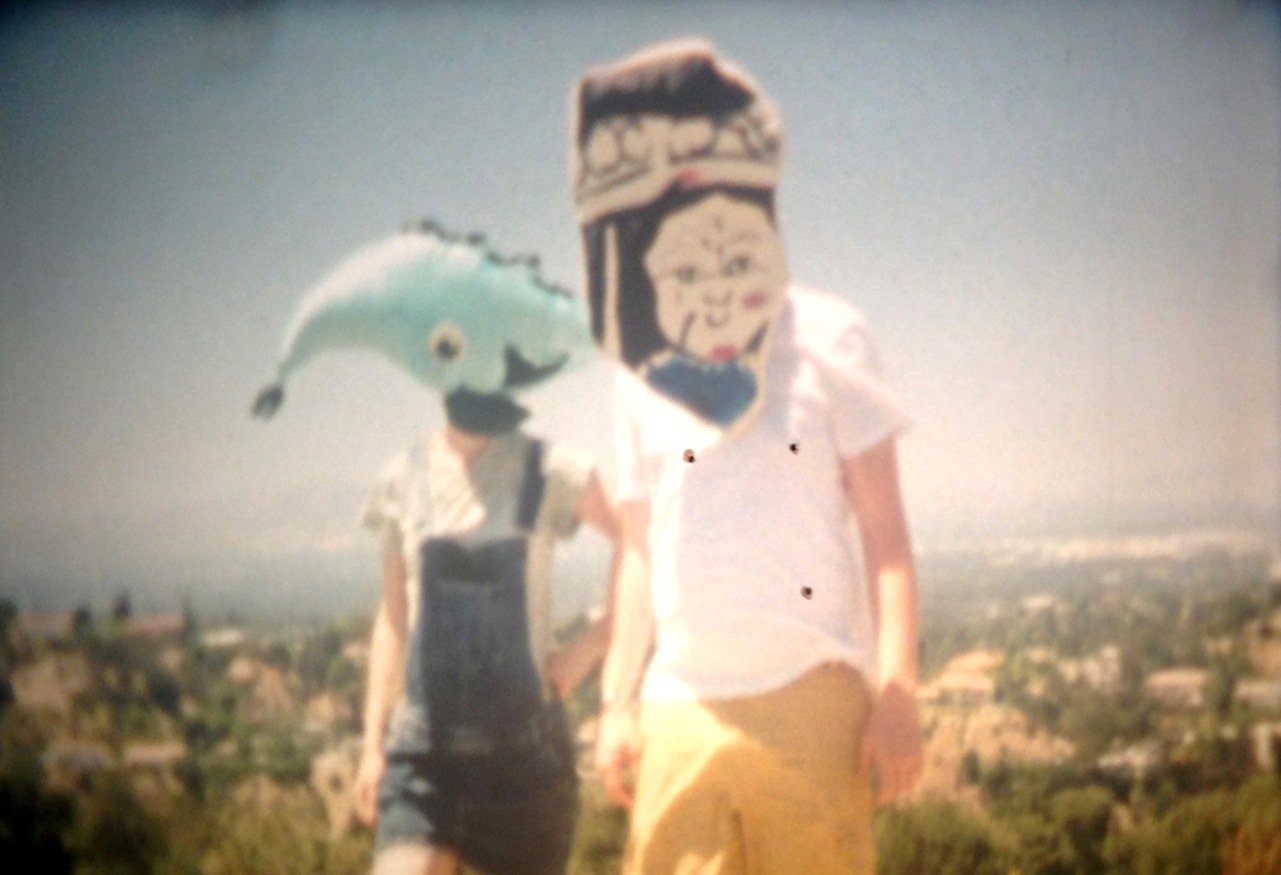 Luke McCreadie, Fragment Dolphin (8mm film still), 2014.
Courtesy the artist.

-



Luke McCreadie | Ref
8 February – 8 March 2015 Read on…

Gordon Shrigley | Project for an Unidentified Political Object
5 April – 10 May 2015


-



David Burrows

Escape Routes at Limbo, Margate
2 – 24 August 2014 Link
In Outer Space there is no Painting or Sculpture at Summerhall, Edinburgh
Until 24 May 2014 Link
Burrows has contributed to SCHIZM7, issue seven of Schizm Magazine, OUT NOW!
Link

Beyond the Cut-up: William S. Burroughs and the Image conference at the Photographers' Gallery, London to include a presentation by IMT Gallery's curator, Mark Jackson, on 'The Haptic Images of William S. Burroughs and David Burrows'
15 February 2014 Link

Lotte Rose Kjær Skau
Kjær Skau is the winner of the 2014 Helle & Arenth Jacobsen's award for young artists, organised by Charlotteborg Fonden
Link
Kjær Skau is exhibiting the video piece How to Get Somewhere, 2012 at the Kunsthal Charlottenborg, Copenhagen
Until the 18th May 2014 Link
IMT Gallery commissioned an essay on Kjær Skau by writer, musician and curator Morgan Quaintance. The essay is available as a PDF here.
Kjær Skau is featured in the current issue of Garageland Magazine
Link
Interview with Kjær Skau on the Creators Project
Link

Laura Pawela
Group exhibition Voice at the Centre for Contemporary Art Ujazdowski Castle, Warsaw, Poland
Until the 4 January 2015 Link
Group exhibition Demonstration Romantic at the BWA Nowy Sacz, Poland
Link
Participating in the group exhibition Ars moriendi/The Art of dying, BWA Tarnow, Poland
You Cannot Step Twice into the Same River at the Pump House Gallery, London: Alia Syed, Ellie Ga and Laura Pawela with an evening of performances by Patrick Coyle and Holly Slingsby
4 September – 12 October 2014
Pawela is exhibiting as part of Crimestory at the Centre of Contemporary Art, Toruń, Poland, curated by Stach Szabłowski
Until 1 June 2014 Link
PINK HORIZON, mockumentary film/art project with Tomasz Kolankiewicz, Poland/USA
July 2013 – July 2014
Pawela has been awarded the 2013 Silesian Voivodeship Artistic Award for achievements in the field of the visual art
November 2013 Link (PL)

Plastique Fantastique
Schizo-Culture: Cracks In The Street at SPACE, London
3 October – 7 December 2014 Link
WeberWoche at Stroom Den Haag, The Hague
12 – 13 September 2014 Link
Golden Age Problems at Auto Italia South East, London
22 June – 13 July 2014 Link
Myth-Science-Colloquium at Reactor Halls, Nottingham
26 April 2014 Link
'Myth-Science-Drone' for As Above, So Below: A Colloquium on Drone Culture at Lincoln University
24 May 2014 Link
Plastique Fantastique are part of Exploit.zzxjoanw.Gen a Collective Gallery audio project developed as part of Satellite Programme 2014 and curated by Dane Sutherland
Link

Gordon Shrigley
Filmarmalade to screen the new artists film works Evergreen by Sasha Litvintseva and Things To Come by Luciano Zubillaga at ImageMovement, Berlin, February/March 2015 Link
Lineatures, text installation viewable from the street at 35 Marylebone Road, London
'Atlas' published as part of the Soundwords blog, curated by Salomé Voegelin
Untitled Proposal for a Building in Raven Row, Apartment block, 49 raven row, Whitechapel, London
'Spine' in Atlas, edited by Jean–Baptiste Joly, Edition Solitude, Stuttgart
'| |' and 'Brush Drawing' in, the Journal of Visual Art Practice, edited by Andrew Hewish, published by Intellect
September issue
Contribution to Outline, edited by Joe Graham, to be published by Marmalade Publishers of Visual Theory
Autumn 2014
Marmalade is currently working on three new artists book publications with Helen Stratford, Lawrence Bradby, Idit Nathan and Joe Graham
Late autumn 2014
49 Belgrave Square, collaborative film work with director Luciano Zubillaga and writer Stacia Saint Owens
This is a game called 'Hello, hello, here is X.X.', 12 Inch vinyl sound work by Mark Jackson from an original interview of William S. Burroughs by Roger Clarke
Autumn 2014
Transcripts of a Line, edited by Andrew Hewish, co published with the Royal College of Art, London
1 October 2014
Graphic Score, a collaborative composition with pianist John Snijders

NaoKo TakaHashi
Exhibiting in Campbell Works' 10-year anniversary exhibition KIKO PRESENTS
29 November – 7 December 2014 Link
New text piece entitled The Body Crouched in issue 4 of Hoax Publication
2014 Link
New text piece and drawing entitled Digging the Hole in issue V of Rattle Journal
2014 Link
Book Works' Make the Living Look Dead at 2nd Cannons project space, Los Angeles
7 June – 26 July 2014 Link
Performance Research Journal, on Poetics
2015 Link
TahaHashi is in POLYply > 28 LOOKING ASKANCE with Jennie Cole, Richard Crow, Angharad Davies, Allen Fisher and Douglas Park
13 February 2014 Link
NaoKo TakaHashi was recently involved in Field Broadcast's CADDY LIFE: an improvisation series project with The Broadway, Nottingham's Near Now programme
Link
Contribution to Petite Envelope Urbaine No. 20 published by Centre de Recherche Urbaine de Montreal Canada
Available to buy at the gallery Link

Mark Peter Wright
Performance at Art Licks Weekend
October 2014 Link
Out of Hand premiering at New York Public Library
8 September 2014 Link
Performance collaboration with Tom White, Apiray Studios
29 August 2014 Link
Tasked to Hear, a new publication is available to order via Corbel Stone Press
Link
An interview about Tasked to Hear with Wright can be accessed here